Cuddle time with 4 year old Cait and 2 year old Ceattle.We firmly believe gentle hands make gentle dogs. Folks who isolate pups from children may be teaching them to fear children. Not the best way to start a great family dog ! Our kids are taught to be gentle and they are welcomed into the whelping box by our New Moms.
We are dedicated to the care and safety of our pups. As the whelping date nears, we set up the whelping, (birthing), area in our master bedroom. The large hand built whelping box is inside an Ex-pen set up to provide a place to secure mom and later pups. It takes over about 1/3 of my large master bedroom ! Carefully watching the dam we know when puppies are close and I stay by her side , about two days out we retire to the whelping area, or "Baby Box" as the grands call it...tracking her temp we know when the action will begin. Plans are cancelled and Momma and I will be together through her labor, and until the litter is 2 months old. I actually sleep on a palate with in the whelping area, allowing me to encourage and reassure mom. I help her keep track of the babies, rotating the pups, preventing them from scooting too far off .  We have never lost a pup due to the mom rolling on it, or it becoming separated in the bedding and and then too cold.This is a fairly common issue in the Whelping box. When the need to supplement sometimes arises we use a homemade formula developed by our vet and used on the Lion and Tiger cubs at our local Zoo! It has the balance and nutrients needed to best develop eyes, lungs and brain function. Pups will eventually spend their days in special puppy pens in the front room. With the TV on, kids running about, phones ringing off the wall some days, front door opening and shutting and the big dogs stopping to see who is here. Chaos becomes the norm. A simple and common happening for them. It is part of our deep belief that pups NEED that contact and noise. Many breeders think it could stress pups and are cautious, setting up quiet, very clean, isolated areas with carefully supervised contact. Yet we have found that desire to isolate the pups to be the unnecessary. In fact, puppies raised in a kennel , garage or basement lack  important stimulus. Without the daily exposure, pups may be more easily frightened,  less able to deal with the normal noises and activity of family life.  Sadly, should you buy from a backyard Breeder or Puppy miller, it is much , much worse. Once purchased, the pup is  forgotten by this type of breeder. This person is not interested in updates and visits. They are  not interested in preparing your pup for anything life can throw at them. For them, the pup was an opportunity to make some easy money. This, regrettably means they are not available to you as a new owner. Your calls and questions will rarely be welcomed let alone answered.  
Ethical Breeders are  very different,we have been lucky to meet and become friends with some of the very best in our breed. As a result we are happy to go that extra mile to help pups embrace the life they will share with you. And We cherish all photos and communication of and about our pups ! They are always welcomed back for visits and we are here should they ever need us. Ask us about our Camp Bwana Boarding arrangements Available exclusively to our puppy families .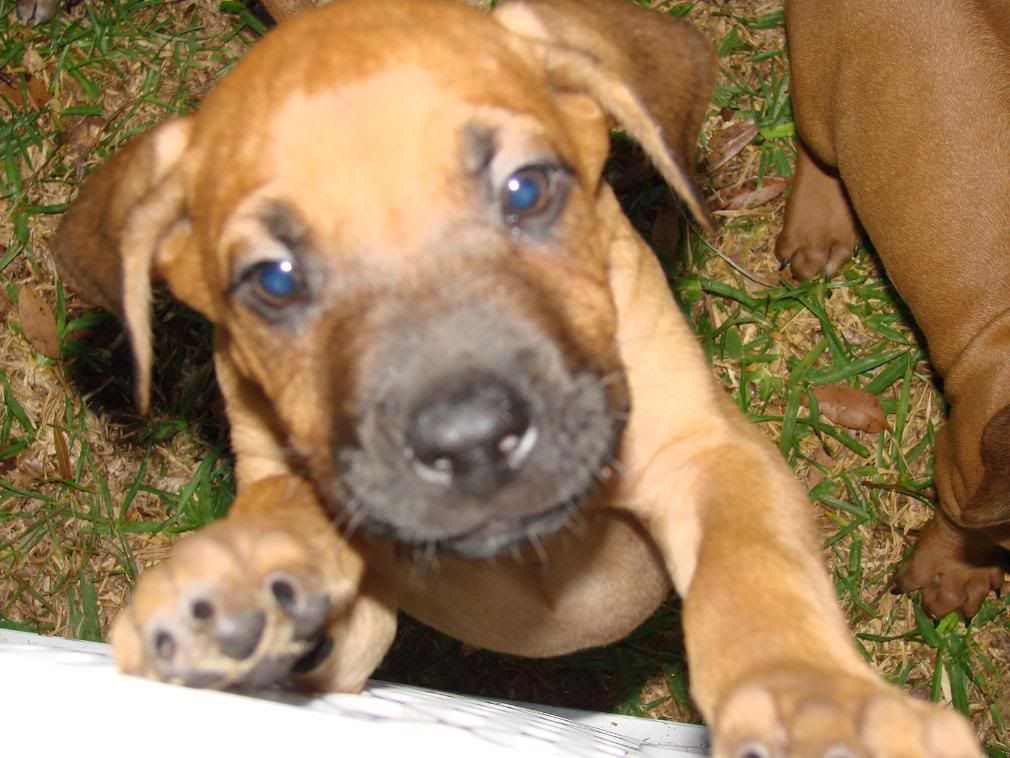 Please feel free to join our site as a member, it will cost you nothing. We do not sell, or share your private information . We enjoy reading your comments when you sign the guest book , and are happy to help you with your questions or problems.
Rhodesian Ridgebacks are a Lifestyle and Choice. Let us help you decide if this is the breed for you.